I highly recommend Delventhal Landscaping! I chose them over 2 others who gave me quotes for spring lawn clean up. Not only was their sales rep knowledgeable, but he was also professional and walked around the yard with me so I knew exactly what to expect from the job. The team showed up in the morning and was finished before 3pm the same day. My yard looks beautiful now. Im very happy with the results.
Barbara S. Maumee, Ohio
My landscape plan came to fruition with Delventhal Landscaping. I had some difficult issues and they were resolved with creative planning & efficiency. I LOVE my new garden!!
Michelle A. Perrysburg, Ohio
I found the owner to be very knowledgeable. He had the ability to transform my idea into a plan and then complete the plan within a specific timeline. He was easy to work with, very dependable and i now have a back yard that I can enjoy. I wouldn't hesitate to recommend Delventhal, I already have!
Gretta L. Toledo, Ohio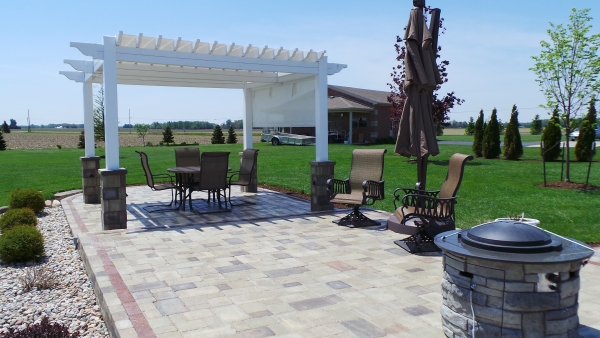 Delventhals have done many landscaspe and hardscpae projects for me over the years, and always do a great job. Very pleased with their services. Reliable company, goes above and beyond.
Bob W. Grand Rapid, Ohio
Very satisfied with their work. Neat and knowledgeable.
Dave W. Waterville, Ohio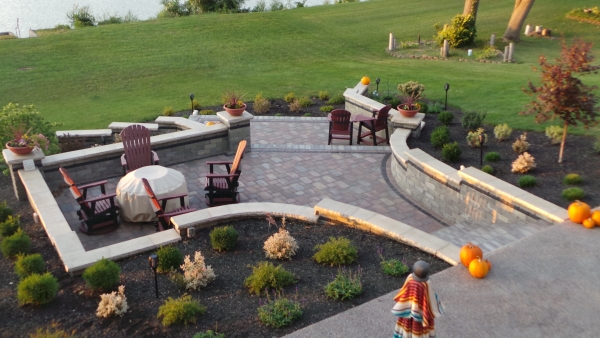 We are well pleased with this project, in fact it is impossible to be more pleased! The project turned out even better than we imagined. We attribute that to the craftsmanship of Ryne and Isaias. They are true artists and take so much pride in their work. We had an issue or 2 which is to be expected with a project of this size, but Rick was quick to respond, very professional and great to work with. We highly recommend Delventhal Landscaping & Nursery!!
Ellie Cichocki
I am writing to thank you for the great service you provided when installing our new lawn. Having never actually gone through this process I was skeptical to say the least. You never talked down to me or tried to rush me through anything. Your work staff was very polite and coordinated with me along the way to make sure I got exactly what I was expecting.
In closing I would like you to know that I will be mentioning your name to anyone I come into contact with and giving you a grade A+ recommendation. Thanks again.
Donald Skaff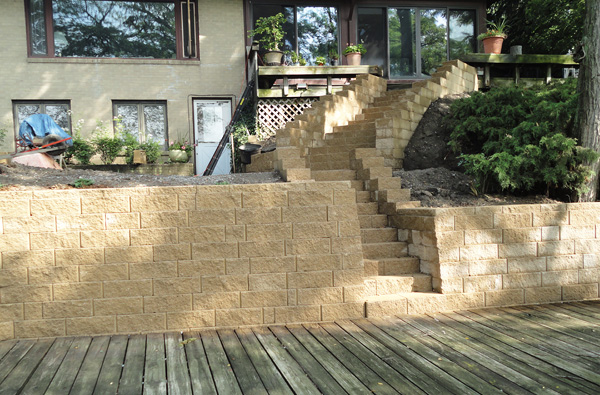 This is an unsolicited statement of praise for Delventhal Landscaping. Rick Croninger and his crew did extensive work at my home beyond my expectations. I thought their work would be good, but it was truly excellent! The price was also good. When I need additional landscaping work, I will request Delventhal Landscaping
Conrad P. Pritscher